Denton Downtown Properties - Contact Us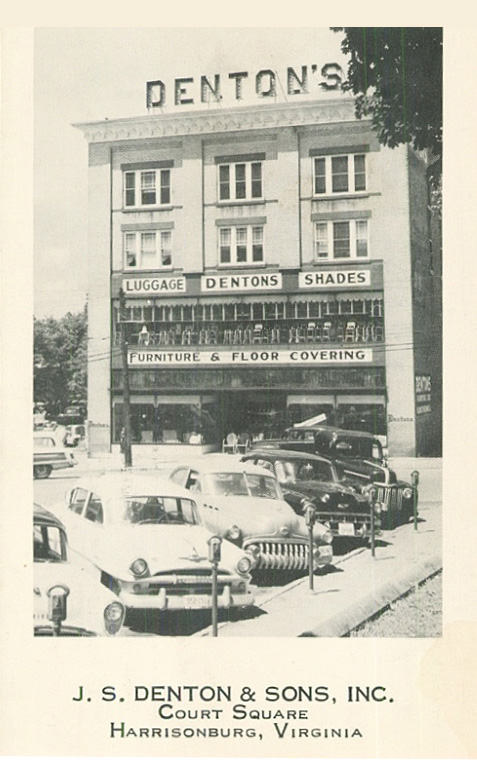 Denton's Furniture on Court Square in downtown
Harrisonburg, circa 1921. The Denton Center was
renovated in 1996 to includes retail space on ground
floor and 44 apartments on upper levels.
To get in touch with someone who can help you,
choose from the options below.
Option 1
Denton Downtown Properties
Tripp and Linda Denton
Post Office Box 65
Penn Laird, VA 22846
107 South Main Street
Harrisonburg VA, 22801
email: info@dentondowntown.com
or call: 540-289-5790
Option 2
You can use the quick contact form below
to send us an inquiry. To facilitate the process, include your phone number and the nature of your question. Someone will respond
within two to three business days.